Full Service Machine Shop
Continuously Owned and Operated in the United States since 1967
We're a precision CNC Machine & Sheet Metal Shop
We create custom PCB computer enclosures from your designs for DoD, U.S. military, and corporate clients of all sizes.  We're a 12,000 sq. ft, privately-owned, Northern Virginia-based CNC Machine and Sheet Metal Shop and the new home for CFMI, TEK-AM, and MC Engraving. We use the latest CAD/CAM software to produce your custom parts and enclosures from prototype to full production runs.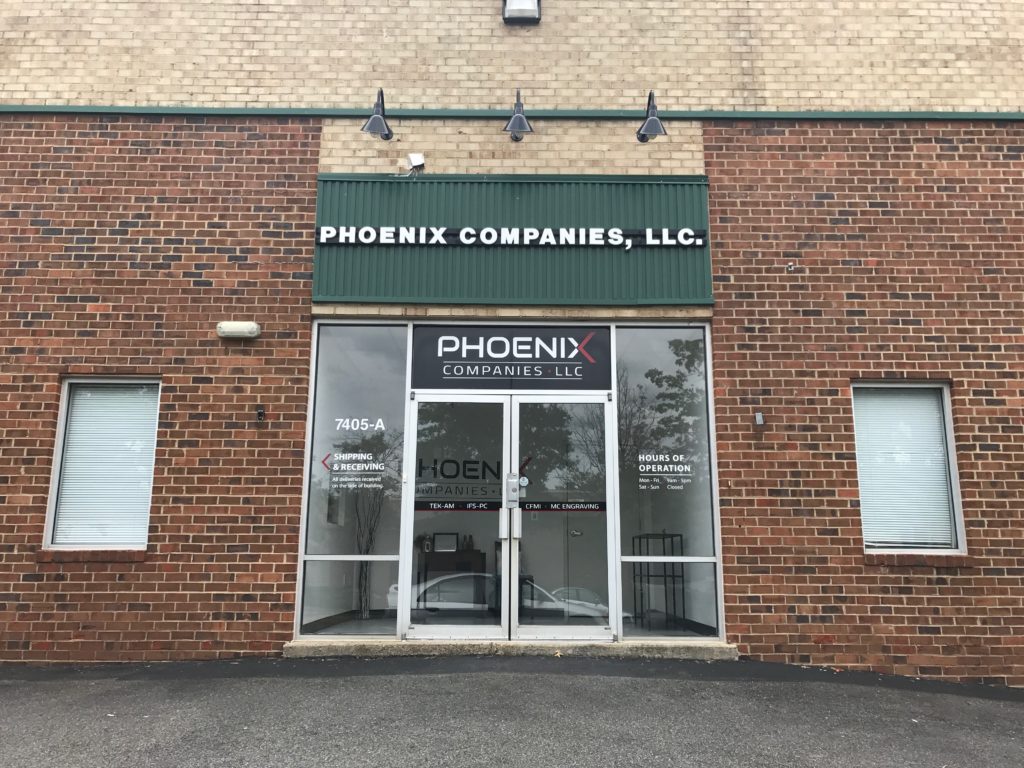 CNC HAAS Mini Mill – Milling of Small & Complex Forms of Parts
As we continue to grow our business, we are always seeking new ways to allocate the correct amount of resources needed at each level within our Vertical Integration process.
In February 2020, we purchased two HAAS Super Mini MIlls for our precision jewel-like part.  Prior in March 2019, we proudly announced the addition of an all new HAAS VF-2SSYT CNC. This is just the latest in powerful additions and upgrades that we have going on in our shop.
Don't just take our word for it, just check out this video where high spindle speeds, fast rapids, and quick tool changes reduce cycle times and yield high-volume production. See the power of the HAAS VF-2SS's 12,000-rpm inline direct-drive spindle, 1400 ipm rapids, and 2.2-second tool change. It certainly keeps these aluminum brackets moving quickly. CLICK HERE
For the future success of our companies, our communities and our country, Phoenix Companies LLC is committed to deliver value to the principles presented by the Business Roundtable on August 19, 2019.
Delivering Value to our Customers
Investing in our Employees
Dealing Fairly & Ethically with our Suppliers
Supporting the Communities in which we work
Generating long term value for our Investors
Our 100% customer satisfaction guarantee covers quality, fully inspected parts, and on-time deliveries across our full line of products and services.
We deliver precision parts and quality sheet metal fabrication for all of your computer enclosure needs.
The Powder Coat process for electronic enclosures and machined parts provides a high quality, durable finish.
Our graphic specialists use laser equipment, epoxy screen printing inks and a patented MetalPhoto process to imprint and embed your custom graphics.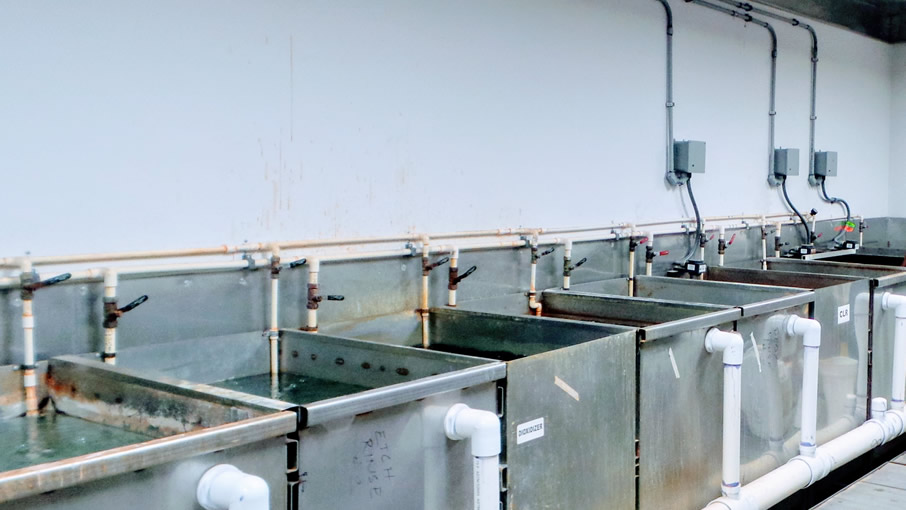 Phoenix Companies has an Iridite laboratory on-site. We use chromate processes to protect your aluminum parts (RoHS)
The weld shop closes the loop by metal joining your parts to give corners and seams a complete finished look.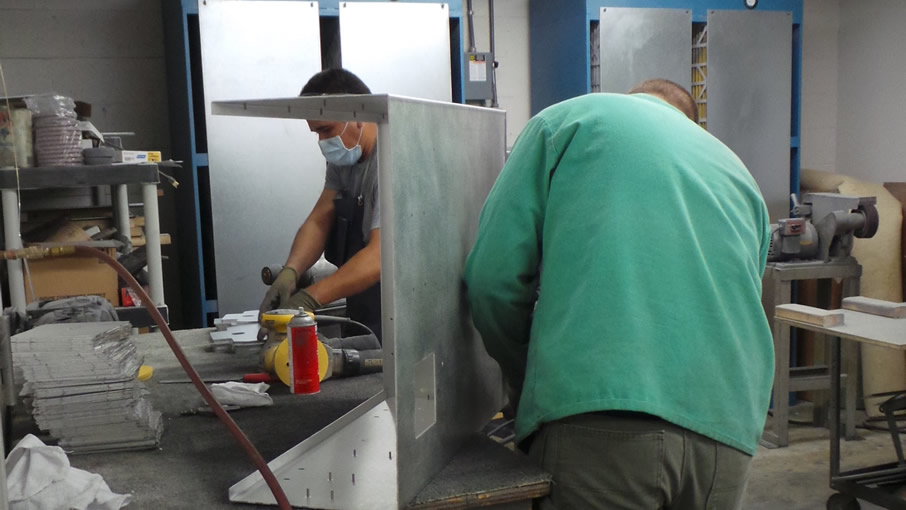 Our grinding system has a low dust removal method for minimum scaring and our sandblasting chamber offers three different sized media.
FREE PICKUP & DELIVERY
We'll pickup and deliver for free to customers within 20 miles of our shop.
100% SATISFACTION GUARANTEE
Our customers love us because we deliver high quality parts and service, on-time!
100% Satisfaction Guarantee
We look forward to working with you on any size project from prototype to full production runs. Simply request a quote and we will respond promptly to get you started right away.